Dice bags aren't the only way to carry your dice around — dice boxes are becoming increasingly popular among gamers, as we can see from the Google Trend for "dice box"
For Cthulhu fans, this Cthulhu dice box is a great thematically appropriate way of carrying around your Cthulhu dice.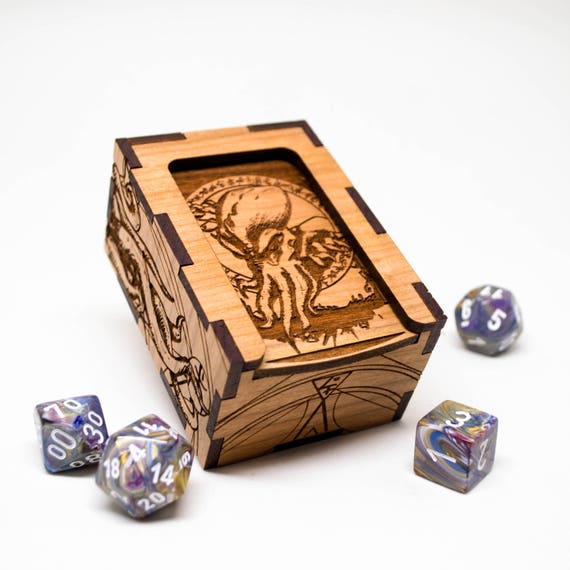 Available from Etsy for just $20, the dice box is wee and just big enough to hold one set of dice. If you need more storage capacity, the crafter also offers them in larger sizes.