Another cool Etsy find, this hand made wizard pouch dice bag is likely to be appreciated by many D&D players.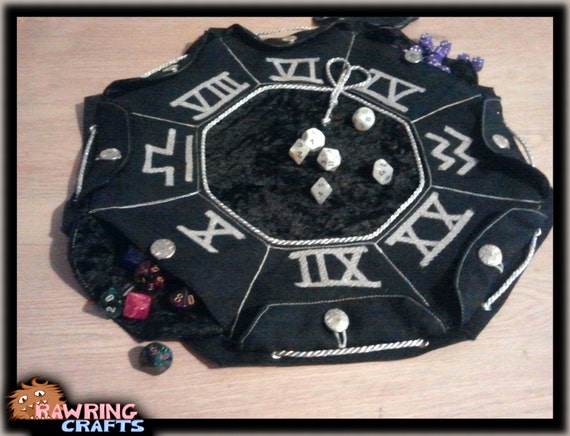 The dice bag folds out to lie completely flat, providing a rolling surface. And surrounding the bag are eight individual pouches to hold dice. I can't quite tell from the pictures, but it looks like the pouches are on the inside of the dice bag when it's closed up in carrying mode — and the exterior just looks like velvet.
Personally, I think I'd rather have the pouches on the outside — I bet it'd look cooler when closed that way. But it's still pretty impressive.