What 3D printing has done for unique dice, Etsy has done for dice accessories — particularly dice bags. I recently came across this truly awesome Monster Eye Dice Bag at an Etsy shop.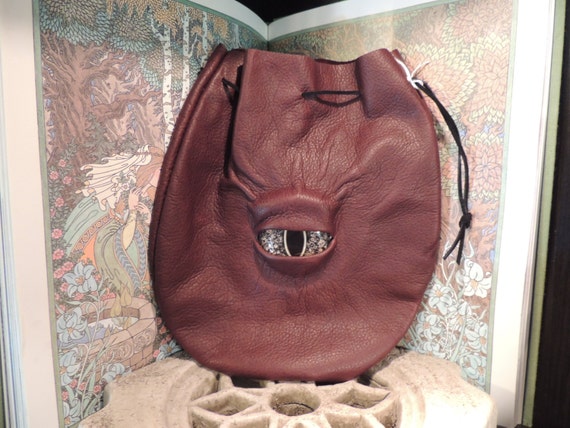 I'm considering doing a whole series of dice-related Etsy finds. Just need to decide whether to make a couple monster posts (all dice bags, all dice boxes, all dice-themed things) or break it up and have each find be a separate post.
Given how little time I've been giving to this site, making each one a separate post will probably make it more likely that I'll get something up! Either way, look forward to more of these finds in the Cool Dice section.